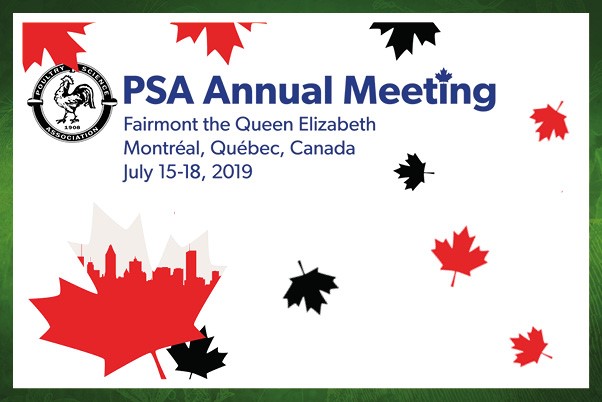 01 Jul

PSA Annual Meeting, July 15-18, 2019

The Poultry Science Association (PSA) Annual Meeting will be held in Montreal. Phodé will be present at this major event for Poultry Industry. Our scientific manager, PhD Jean-François Gabarrou will make an oral presentation on July 17th, 2019 (from 4:30 PM to 4:45 PM) :
'Evaluation of a specific blend of essential oils and oleoresins of spices to replace an antibiotic growth promoter program on broiler performance in a mild sanitary challenge situation'
Two posters will also be displayed on Monday 15th of July:
Changes on stress indicators and growth parameters of broilers under two rearing densities with a functional sensory additive included in the diet
Evaluation of a specific formulation of curcumin to modulate IL6, IL10 and TNF-α and growth parameters of broilers
This meeting will be a great opportunity to discuss about Phodé's products.
Learn more about the event:
https://www.poultryscience.org/psa19/