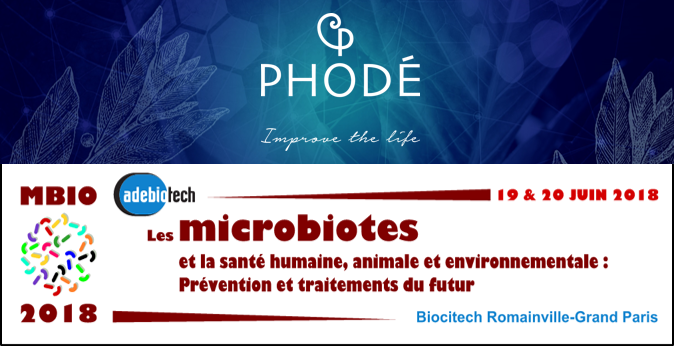 21 Jun

PHODÉ COMMITTED AGAINST ANTIBIOTIC RESISTANCE

Expert in the cerebral ecosystem and functional active ingredients, Phodé is committed to the fight against antibiotic resistance by developing natural alternatives to antibiotics. During the MBIO 2018 conference held on 19 and 20 June in Paris on the theme: Microbiotes and human, animal and environmental health, Marion ALLAOUA PhD. Researcher at Phodé presented the latest scientific results demonstrating the effectiveness of Alterbiotec® solution against campylobacter jejuni bacteria.

The MBIO is organized by the think tank ADEBIOTECH, the largest French transdisciplinary network of life sciences bringing together academic, industrial and institutional experts in microbiota.