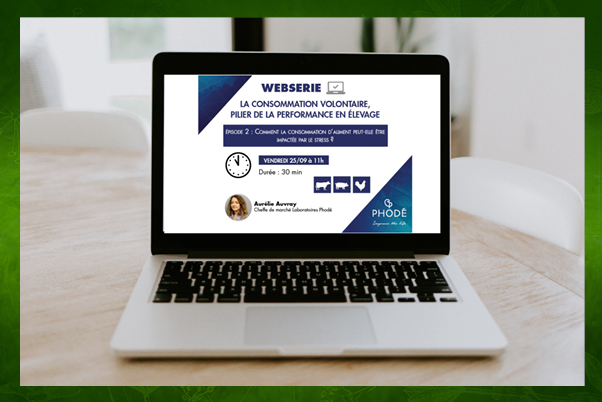 30 Sep

Phodé's webinars

Phodé has recently kicked off a series of webinars starting in May 2020, with topics on animal performance presented by international consultants and Phodé experts.

Past webinars included two sessions in May 2020 for the LATAM audience, focusing on "Better Being and Performance in Poultry" and "Better Being and Performance in Swine". A session for the Spain region was also held in July, on the importance to manage stress in pig production. Antoni Dalmau Bueno, an expert in pig welfare, was a guest speaker from IRTA (Institute of Agrifood Research and Technology (Spain).

In Asia, Phodé China organized two webinars in August which focused on dairy production in partnership with Cow signal, a Netherlands company and with an expert speaker Ph.D Van Niejenhuis.

Going forward, three short webinar episodes in French, each of 30-minutes duration, are being planned for September and October around the theme "Voluntary consumption, a pillar of performance in animal husbandry". The first episode on "Is feed quality evaluated based only on nutritional parameters?" was presented by Aurore de Vienne of Phodé. The second episode was animated by Aurélie Auvray of Phodé, on the topic "How stress impacts food consumption". Finally, the last episode on "How to optimize food intake during critical phases?" is planned for 12 October 2020.