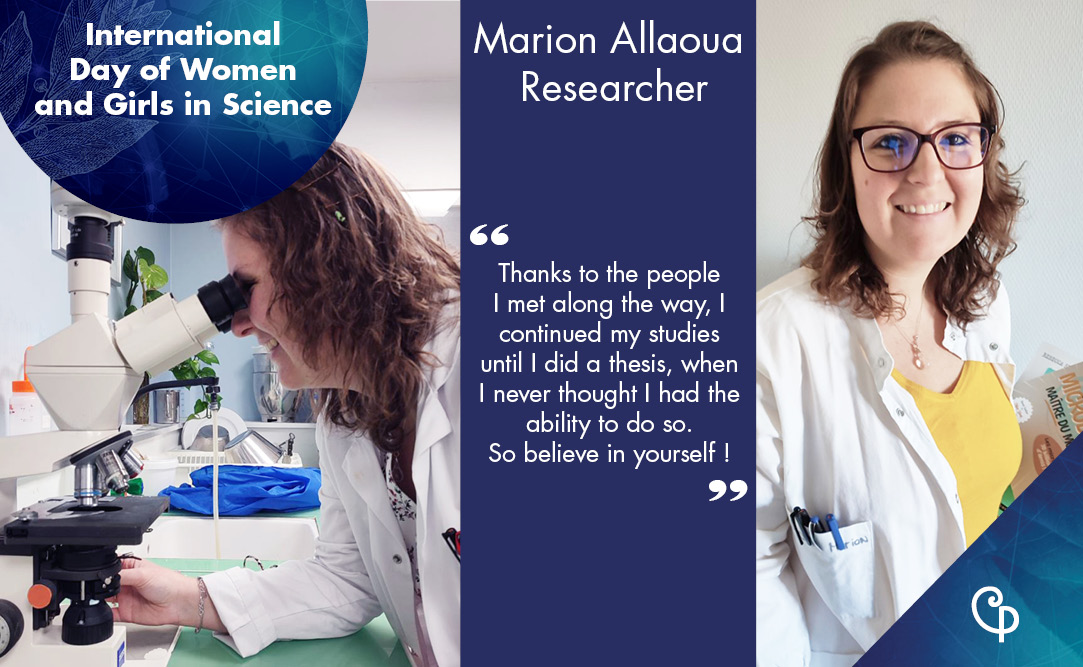 11 Feb

International Women and Girls in Science Day!

On this day, we decided to highlight one of our women in science Marion Allaoua.

Marion is a researcher and has been part of our team since her thesis.  She shares with us her passion for science and her career path as well as her missions within the R&D department.

To discover her full interview :

How was your passion for science born?

I think that the revelation happened to me during the practical work of SVT in college. I loved to observe under the microscope, to do dissections (I remember dissecting the pellet of an owl to understand what it had eaten), to make scientific interpretations.

Your work at Phodé ?

I started at Phodé 7 and a half years ago for a CIFRE thesis and I was then hired as a researcher in the R&D department. On a daily basis my job is divided into 3 parts:

– The first part is the research and communication part: I do a lot of bibliography to choose the active ingredients of the next products but also think about the protocols of our next experiments. I also write scientific articles or present our work in scientific or technical conferences.

– The second part is the experimental part and takes place in the laboratory where I carry out microbiology and molecular biology experiments (in vitro testing of active ingredients, DNA extraction, qPCR, microbiota analysis…).

– The last part is the support to the technical-marketing department: discussion about the test protocols, help to find experimental stations, development of new products.

How would you describe your position as a woman scientist at Phodé ?

At Phodé we are lucky to have a scientific team composed of many women, whether in the R&D department where I work or in the laboratories: aromatic, galenic, quality control and analytical. So there is no gender discrimination in our company, everyone finds their place, is free to propose ideas, and to see them become reality.

What would you like to say to the younger generation of women who want to enter the scientific world?

That there is a place for women in science, more and more so. That they should persevere and be inspired by the many known female scientists but also by those who surround them. I also hope that they will find women who will push them to continue and exceed their expectations as I did. I wanted to work in biology but initially I wanted to be a laboratory technician and thanks to the people I met along the way I finally continued my studies until I did a thesis, although I never thought I would have the ability. So believe in yourself!